Franchisee Success

Site Selection
We will provide you with the necessary tools and analytics to select your Primo location.

Finance
We are SBA approved and third-party financing options are available.
Construction
From blueprints to grand opening Primo will help guide your entire construction process.

Training
An entire team of the industry's finest training staff is ready and waiting to teach you the ropes.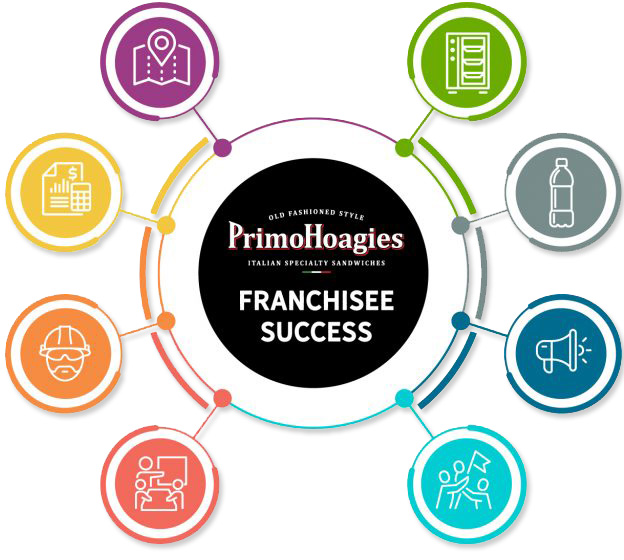 Equipment
We have partnered with some of the finest equipment manufacturers in the world.

Vendors
Partnerships that have stood the test of time provide you with on-time high quality products.

Marketing
An award-winning advertising, design and marketing team is at your service.

Support
Top to bottom help and support every step of the way. Each franchisee is family and thats the Primo way.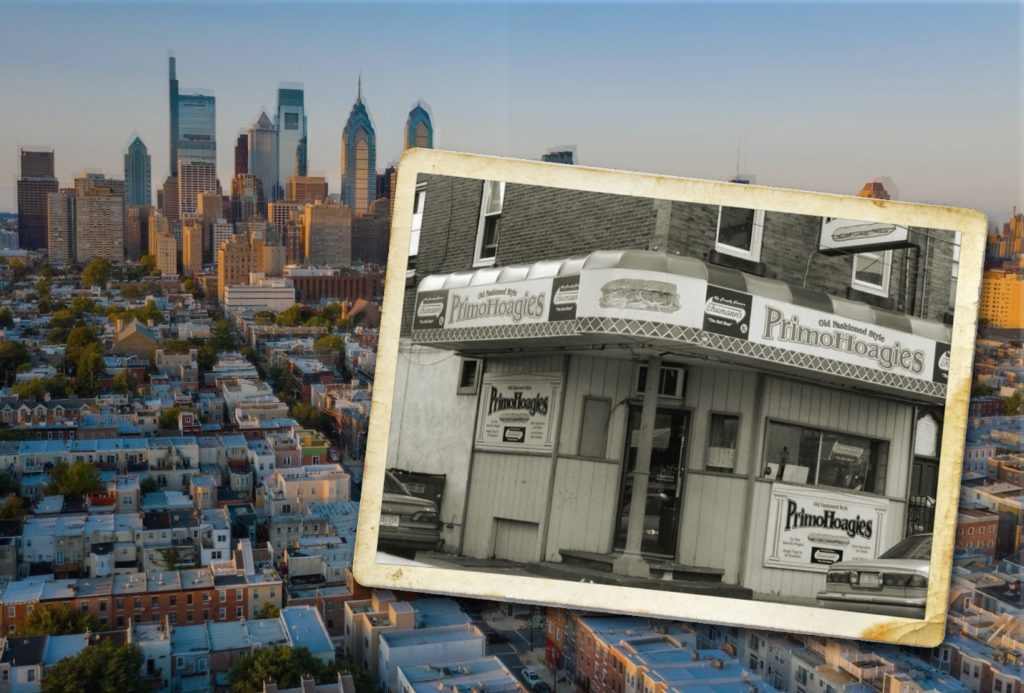 Primo Passion
---
When we first opened our doors in South Philadelphia, it seemed like there was a hoagie shop on every street corner. With so much competition around, it forced us to develop something different – and it worked.
We made sure our quality and authenticity came out on top every time.
Primo Product
---
We consider ourselves a gourmet sandwich franchise because we use Thumann's gourmet cheeses and meats in our proprietary hoagies and other sandwiches. Our name is PrimoHoagies because the quality of our sandwiches is the best around — and more and more people are realizing it.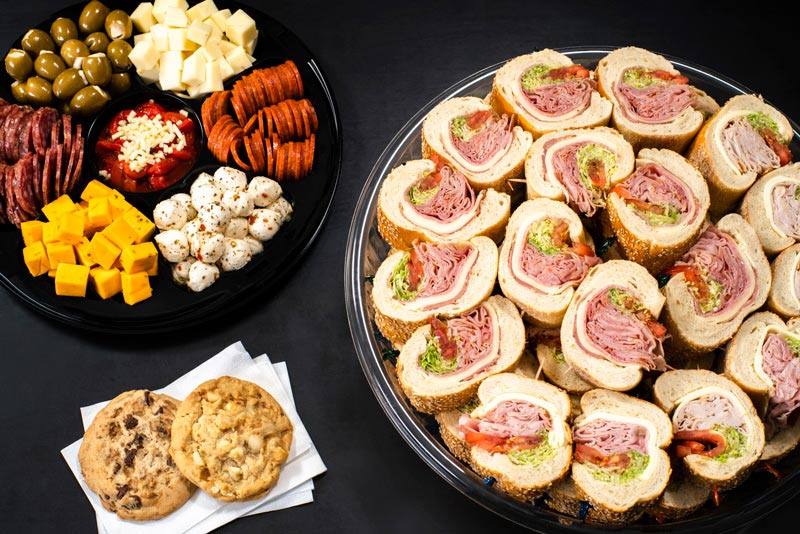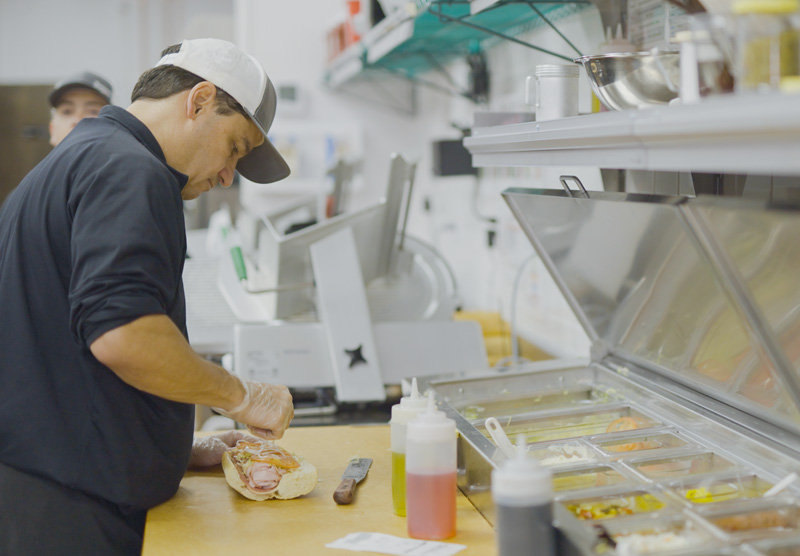 Primo Processes
---
We offer franchise owners the opportunity to start a sub shop with systems, equipment, support, and a business model already in place.
You don't have to be an expert. Over 30 years we have built, molded, and designed time-tested process that pave the way for your success.